About/Mission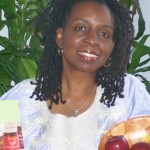 As a Conscious Living Coach, Certified Holistic Health and Certified Womb Wellness and Raindrop Specialist, Ayo (Pat) Hinds-Bankole has been working particularly with women to achieve womb wellness, especially for PMS support and Fibroid problems. Generally, wellness coaching programs include weight management, emotional support, stress relief, and sleep management solutions and spiritual wellness.
Having overcome health adversities like PMS, weight issues, acne, seasonal allergies and more, Ayo's vision with Conscious Living Care is to ignite or re-ignite a passion for holistic healthy living one person, one family, one community at a time. To be a personal support system and information hub for better health and wellness through alternative and holistic options.
Her mission is to offer divinely guided, compassionate coaching and processes, such that every client receives impeccable service, care, and information that educates them towards achieving their health goals so they can make a difference in their family, community, and the world! Every client is offered programs, services, and/or products that support their specific health challenge and budget.
She has been helping women (and even men, children and pets) who are stressed out, overweight, sleep deprived, tired, depressed and worried to restore their body and mind and achieve better health through her personalized step-by-step natural health remedies and techniques. Ayo has successfully assisted many of her clients with easy actionable steps like meal planning, shopping and cooking healthy meals and choosing the right nutrition to nourish and re-energize the body and mind whether it for preventative measures or a specific health challenge.
Ayo has a BA in Biospsychology and received her holistic health trainings through Trinity College of Natural Health. She has also been trained and certified by Queen Afua, Dr. Llaila Africa, Dr. Gary Young and Biomedx.
Ayo keeps fit by dancing, walking, lifting weights, and joining bootcamps. She enjoys communing with nature every chance she gets. She is happily married and lives in New Jersey.
Note: All material provided on this website is provided for informational or educational purposes only. Consult a physician regarding the applicability of any opinions or recommendations with respect to your symptoms or any medical conditions, and before starting any program.