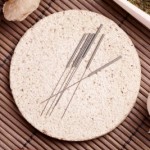 Even the best and more advanced medical methods may not work in issues of infertility; there are great evidences that will testify to this.
What alternatives do women have before being subjected to several attempts of conception using medications with side effects, surgeries, or expensive procedures like in vitro fertilization?
Not to mention these conventional infertility treatments can cost a lot AND insurance usually doesn't cover these expenses!
There are a number of alternative procedures from conventional medicine. One outstanding is Acupuncture.
HOW IT WORKS
Acupuncture is a form of Chinese medicine that has been practiced for centuries. It's based on the theory that energy, called chi ("chee"), flows through and around your body along pathways called meridians.
Acupuncturists believe that illness occurs when something blocks or unbalances your chi.
So the main principle used in acupuncture is the release of energy blockages by putting very thin needles into your skin at certain points on your body. This is done to move the energy flow. Sometimes heat, pressure, or mild electrical current is used along with needles. Most people my feel a little tingle or numbness, but not pain at the needle site.
A close look at acupuncture treatment will reveal that each plan for treatment is different from the next. This is because patients possess varying physical problems that must be addressed accordingly.
It also works very well for patients suffering from specific diseases such as irregular ovulation for women and sperm duct blockage.
Acupuncture treatment for infertility may come in three techniques namely manual, electrified and auricular. Electrified method means the use of electric needles to clear the passages of energy. Auricular method, on the other hand, entails the use of pricking the earlobes and the ears so as to clear hormonal disorders especially in women.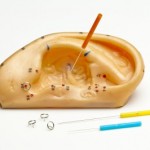 Acupuncture for infertility is ideal for couples who want to avoid taxing themselves financially with extensive treatments such as those that require a number of physical examinations, tests and even surgeries.
While many may claim that acupuncture for infertility is a "cure", it would still be safe to say that it is an important part of any treatment conducted to infertile couples.
When acupuncture alone doesn't work, I recommend adding additional shifts in energy blockages via therapeutic essential oils!! Oh boy… talk about smell great and feel great. I'll talk about that in yet another blog! As well as other methods. Some mentioned in my free report which you can grab here now, or over in the side panel.
Stay tuned and in tune!
Many Blessings,
Ayo (Pat) Hinds-Bankole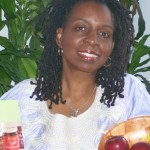 Ayo(Pat) Hinds-Bankole, owner of Conscious Living Care, is your ultimate Wellness Expert & Coach, helping people ignite and re-ignite their passion for great health from the inside out! Serving Men/women/children/pets nationally and internationally.